It's Time to Give Your Life a New Beginning, Especially in the Love Department.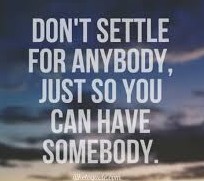 Book a Strategy Session With me Now!
Let's talk about how love heals. At Getting What You Want Inc. I work with helping people who have had their heart broken or wounded in love to heal and grow and find an appropriate loving partner who will adore you. I have story after story of women who have been in unsatisfactory relationships, who, after working with me, now have wonderful inspiring love relationships that they chose.
I have a system that works. As an Emergency Room Registered Nurse for many years, I had been "saving lives" physically with medical intervention. For the past 25 years, I have been "saving people's lives" emotionally by helping them to eliminate their relationship issues and find true love.
If you are lonely, frustrated, hurt, angry or scared and don't know what to do first to discover love in your life, you might be surprised to uncover the reason for your situation.
In this complimentary strategy session one-on-one with me, we will discuss your history, your goals and where you are now plus how you want your life to look moving forward. My five-step process, Love with C.L.A.S.S., has guided many people into successful, passionate love and/or marriage relationships.
This session is confidential and so is all of your information. Come talk with me so we can determine a strategy whether or not you choose to move forward with my help from there, it's up to you. However, you do deserve to have love in your life from someone who will cherish you. Fill out the answers to the questions below and then I will be in touch via email to schedule time to talk over the phone.
Thank you for sharing your intimate
Love, Susan
Getting What You Want, Inc.
Coach, Speaker, Author